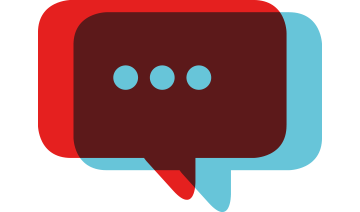 *This post was originally published on Opinio Juris on 13 January 2023, available at: http://opiniojuris.org/2023/01/13/mexicos-civil-litigation-against-us-gun-manufacturers-and-dealers-for-cartel-violence-developing-a-standard-of-corporate-complicity-in-gross-human-rights-violations/ 
---
In the ongoing civil suits in Mexico v Smith & Wesson & others and Mexico v Diamondback Shooting Sports Inc. et al, the Mexican government has brought claims against US gun manufacturers in Massachusetts and gun dealers in Arizona for extraterritorial harms suffered by the Mexican State in the context of cartel violence. The US district court judge recently dismissed the Smith & Wesson lawsuit and the government of Mexico announced it plans to appeal. The crux of Mexico's theory of legal liability is that the defendant gun companies are supplying weapons they know are destined to be immediately trafficked across the border for illicit use in cartel violence. Mexico is thus claiming damages resulting from the facilitation of unlawful trafficking of weapons. This litigation is pioneering in that it seeks to clarify legal standards for holding business enterprises responsible for facilitating severe harm in a transnational setting.
On 11 January 2023, the English Language Based Master of Law (ELBML) Program of the Royal University of Law and Economics successfully organised a webinar on "Rethinking Corporate Accountability in the Arms Trade: Criminal and Civil Liability Perspectives" in collaboration with Rethinking SLIC* and the Raoul Wallenberg Institute of Human Rights and Humanitarian Law (WRI). The engaging discussion, spearheaded by Socheata SAO, director of ELBML, in Phnom Penh received wonderful attendance and participation.
*This post was originally published on the EJIL:Talk! Blog on 12 December 2022 available at: https://www.ejiltalk.org/possible-implications-of-the-dutch-mh17-judgment-for-the-netherlands-inter-state-case-before-the-ecthr/ 
---
On 17 July 2014, Malaysia Airlines flight 17 (MH17) from Amsterdam to Kuala Lumpur was shot down above eastern Ukraine, resulting in the death of all 298 persons on board. Eight years later, the victims' next of kin as well as their respective governments are pursuing multiple avenues to achieve justice and accountability and establish the truth. Due to the fact that most of the persons on board flight MH17 were Dutch nationals, the Netherlands has taken a prominent position in this pursuit. One of the Netherlands' efforts is the prosecution of four individuals part of the separatist Donetsk People's Republic (DPR) in eastern Ukraine. Another is the inter-State application against the Russian Federation before the European Court of Human Rights.
On a panel at the Promise Institute of UCLA, Los Angeles, moderated by Executive Director Kate MacKintosh, Rethinking SLIC* members Tom Hamilton and Nicky Touw had a lively panel discussion on the criminal and civil liability aspects of arms trade and human rights. 
On 7 November 2022, the Miller Institute for Global Challenges and the Law, UC Berkeley, hosted an event where Rethinking SLIC* member Tom Hamilton shared his insights and research on Arms Trade and International Criminal Law. 
Tom, in his research, focused on how the prioritisation of military and political actors in international prosecutions have adversely drawn away from the significant role of business entities in atrocities and violations of human rights.
Moderated by Professor Saira Mohamed of Berkeley Law, and organised by Professor Christopher Kutz with Professor Mohamed, the event was met with a wonderful turnout of over fifty members of faculty and students.
*This post was originally published on the EJIL:Talk! Blog on 23 November 2022, available at: https://www.ejiltalk.org/corporate-accountability-and-iranian-drones-in-the-ukraine-war-could-sanctions-lead-to-prosecutions-for-international-crimes/ 
---
Throughout the Ukraine conflict, allegations have been made against foreign businesses for providing various types of direct or indirect support for Russia's military attacks. Most recently, firms were placed under US sanctions on 15 November 2022 for 'the production or ongoing transfer to Russia of Iranian unmanned aerial vehicles used by Russia [in] devastating attacks against civilian infrastructure in Ukraine'. In the current circumstances of the war in Ukraine, the provision of military assistance to Russia probably violates international law (see here and here). Could it also be a basis to hold individuals criminally responsible? Might investigations deter others from supporting Russia? And would such prosecutions even be a good idea?
Check out this exciting post-doctoral opportunity to join our team at the University of Amsterdam on a leading international research project, looking at criminal complicity, secondary civil liability and state responsibility for atrocity crimes and serious human rights abuses: https://vacatures.uva.nl/job-invite/10622/.
Göran Sluiter has represented witnesses in the Ruto case at the ICC.
*This post was originally published on the EJIL:Talk! Blog on 17 October 2022, available at: https://www.ejiltalk.org/why-the-iccs-termination-of-proceedings-against-deceased-kenyan-defendant-paul-gicheru-should-not-be-the-end-of-the-matter/
---
On 26 September 2022, an ICC defendant, Mr Paul Gicheru, died in Kenya at the age of 52, prompting the New York Times, Radio France Internationale and Voice of America to report on the suspicious circumstances surrounding his sudden demise. Mr Gicheru passed away at home after visiting a restaurant, while his son, with him in the restaurant, suffered abdominal pains. Further investigations are needed, but it cannot be excluded that Mr Gicheru was murdered, for example by poisoning. Indeed, Mr Gicheru's lawyer in the ICC proceedings, Michael G Karnavas, suspects foul play, calling on the Kenyan authorities and the ICC to open a full investigation: 'It's somewhat odd that after the election in Kenya, and before the court issues its judgment, there is this incident,' he said, commenting that this 'warrants the ICC stepping up to the plate.'
On 16 September, NRC newspaper published the article: "How the Netherlands facilitate the most hated websites in the world". The article, written by Carola Houtekamer and Rik Wassens, describes how internet hosting services based in the Netherlands provide services to the extremist, far-right website 8kun. The journalists' finding that Dutch companies 'facilitate' the website raises an interesting question. If 8kun is being used to commit or support crimes, could persons or companies be liable under Dutch criminal law for providing services that 'facilitate' the website?
On 16 and 17 June 2022, the second Rethinking SLIC* Expert Group Meeting will take place in Amsterdam.
This meeting presents an opportunity for the experts to share the progress of the different working groups on the evaluative framework of the Rethinking SLIC* project, and to discuss the Principles of Secondary Liability emerging from our research. 
After the interruptions of the last two years, we are happy to be able to reconvene the project community in Amsterdam. 
In August 2021, the Mexican government sued American manufacturers Smith & Wesson, Ruger, Colt, and others in the US District Court of Massachusetts. Mexico claims that the defendants' business practices led to a proliferation of guns in Mexico, thereby contributing to gun violence and causing Mexico to incur extraordinary costs for health care, law enforcement and criminal justice administration. Because of the remote connection between the gun manufacturers' activities and Mexico's alleged harm, the case raises important questions about scope of liability.
In US tort law, the element of proximate cause controls the scope of liability by requiring some degree of connection between the defendant's conduct and the plaintiff's harm. This blog argues that although past similar cases were dismissed because of a failure to adequately plead proximate cause, the legal standard applied in those cases is not appropriate for this context.
Recent attention on how business activities impact human rights has resulted in the emergence of new legal norms, including mandatory human rights due diligence obligations. The most recent example is the Sustainability Directive proposal by the European Commission. Much remains uncertain about the impact of these new laws and regulations, but ultimately, the way that business is done is changing. Please join us for an in-person conversation on how corporations and their advisors are adjusting their practices in anticipation of emerging business and human rights initiatives.
On Thursday 14 April, Principal Investigator of the Rethinking SLIC project Göran Sluiter will present his paper "Police Bystander Liability: A Comparative Approach" at William & Mary Law School. 
For more information, see: https://events.wm.edu/event/view/law/129279
On 24 February 2021, a German court in Koblenz sentenced Eyad Al-Gharib, a Syrian national, to four and a half years in prison for aiding crimes of torture and aggravated deprivation of liberty in Syria. The case was prosecuted in Germany under universal jurisdiction. In convicting Al-Gharib, the Koblenz court relied on definitions of crimes against humanity that reflect those found in the ICC Statute. However, the court relied on a domestic mode of liability to connect Al-Gharib to these crimes. In this blog, we consider whether the use of domestic modes of liability in universal jurisdiction cases is consistent with the principle of legality. 
In response to the Russian Federation's unprovoked invasion of Ukraine, the Council of the European Union (EU Council) issued an unprecedented Decision (2022/338/CFSP) on Feb. 28, 2022 to finance and supply 450 million euros of lethal military assistance to the Ukrainian Armed Forces, an amount that was doubled in Decision (2022/471/CFSP) on Mar. 23, 2022. But in this rush to war, the EU's stringent framework for arms control has received little scrutiny. In particular, the EU Council has not publicly articulated how it is accounting for long-term conflict risks in Ukraine, such as the diversion of weapons to Russia and to undesirable non-state armed groups; the post-conflict proliferation of small arms and light weapons and concomitant increases in transnational crime and regional instability; and even the potential for allegations of war crimes on the Ukrainian side against Russian prisoners-of-war, such as those that surfaced on Mar. 29, 2022. Articulating these risks in EU decision-making on Ukraine is essential to avoid sidelining the arms control framework in Europe, and to preserve global norms on arms control.