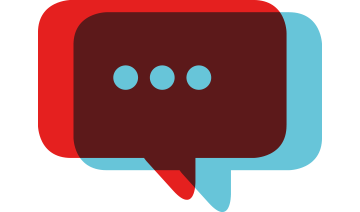 *This post was originally published on Opinio Juris on 28 July 2023, available at: https://opiniojuris.org/2023/07/28/transnational-ne-bis-in-idem-for-corporate-involvement-in-international-crimes-the-lafarge-proceedings-in-the-u-s-and-france/ 
---
In parallel proceedings in Paris and New York, the French corporation Lafarge SA has recently faced allegations surrounding its dealings with terrorist groups Islamic State in Iraq and the Levant and Al-Nusra Front. In the context of Lafarge's cement operations during the Syrian civil war, these two sets of national criminal litigation highlight some of the untrodden ground in transnational law when it comes to holding corporations accountable when they become involved in atrocity.
On the face of it, the French Proceedings and the U.S. Settlement concern the same factual contours of the situation in Syria, share some common defendants, and to some extent seem to mirror each other's criminal charges. This raises a number of potential issues relating to the juridical concepts of ne bis in idem and double jeopardy. Could the (finalized) U.S. Settlement have any effect on the (ongoing) French proceedings? Without taking any position on the liability of any Lafarge business entity or employee in any jurisdiction, this blog post explores this legal issue.
*This post was originally published on EJIL: Talk! on 3 July 2023, available at: https://www.ejiltalk.org/could-the-lafarge-settlement-provide-reparations-for-victims-of-isil/ 
---
On 18 October 2022, the U.S. Department of Justice agreed to a historic plea deal in the Lafarge proceedings, marking a significant development in the field of corporate accountability and terrorism. In the first ever U.S. prosecution of its kind, the Lafarge corporation and its subsidiary, Lafarge Cement Syria, were sentenced to $778 million in financial penalties for providing material support to terrorist organizations. This post reviews the fine and asset forfeiture components of the Lafarge Settlement and considers the broader significance of the Settlement for the victims of terrorism, while discussing proposals for Congress to establish a permanent U.S. Fund for Victims of Designated Terrorist Organizations that would distribute corporate financial penalties to victims.
On Wednesday, 26 April 2023, Rethinking SLIC* team members Jindan-Karena ('Nina') Mann and Nicky Touw presented at a symposium on 'Colonisation in, of and through Business & Human Rights' which was organised by the University of Tilburg & Working Group on Business and Human Rights of the Netherlands Network of Human Rights Research (NNHRR) and hosted at Tilburg University.
Uncertainty continues as to whether China is selling weapons to Russia for use in the Ukraine war. After President Xi Jinping's visit to his Russian counterpart Vladimir Putin in March 2023, leaked US intelligence documents showed China had approved the provision of weapons to Russia disguised as civilian items. This was met with a clear statement from China's foreign minister that "China will not provide weapons to relevant parties of the conflict". Meanwhile, the Chinese Defense Minister paid a visit to Russian military officials, while Ukraine said it was increasingly finding Chinese weapon components on the battlefield.
On 17 April 2023, Rethinking SLIC* member Marc Tiernan gave a talk at UCLA Law School titled "The People v. AI". The event was hosted by the UCLA Promise Institute, moderated by Jessica Peake, and co-sponsored by UCLA Law's International and Comparative Law Program, Institute for Technology, Law and Policy, and Visiting Scholars, Jurists, and Researchers Program.
A little over a year ago I wrote a blog on this forum in response to the war that broke out in Ukraine as a result of the unlawful aggression committed by Russia. In that blog I called for the rapid and effective deployment of (international) criminal law in response to the aggression and war crimes committed by Russia. At the time I had some concerns about a possible ICC investigation into war crimes, namely that the ICC would act too hesitantly and cautiously. Now a year later I must admit that my fears are unfounded and that with the recent arrest warrants against Putin and Lvova-Belova dated 17 March 2023, the ICC has shown that it is properly and energetically tackling the investigation and prosecution of war crimes in Ukraine. In the past year there has also been a lot of discussion about whether a new special international tribunal for the crime of aggression should be set up in addition to the prosecution of war crimes at the ICC. In this follow-up blog, I will discuss both developments
On 11 January 2023, the English Language Based Master of Law (ELBML) Program of the Royal University of Law and Economics successfully organised a webinar on "Rethinking Corporate Accountability in the Arms Trade: Criminal and Civil Liability Perspectives" in collaboration with Rethinking SLIC* and the Raoul Wallenberg Institute of Human Rights and Humanitarian Law (WRI). The engaging discussion, spearheaded by Socheata SAO, director of ELBML, in Phnom Penh received wonderful attendance and participation.
*This post was originally published on the EJIL:Talk! Blog on 12 December 2022 available at: https://www.ejiltalk.org/possible-implications-of-the-dutch-mh17-judgment-for-the-netherlands-inter-state-case-before-the-ecthr/ 
---
On 17 July 2014, Malaysia Airlines flight 17 (MH17) from Amsterdam to Kuala Lumpur was shot down above eastern Ukraine, resulting in the death of all 298 persons on board. Eight years later, the victims' next of kin as well as their respective governments are pursuing multiple avenues to achieve justice and accountability and establish the truth. Due to the fact that most of the persons on board flight MH17 were Dutch nationals, the Netherlands has taken a prominent position in this pursuit. One of the Netherlands' efforts is the prosecution of four individuals part of the separatist Donetsk People's Republic (DPR) in eastern Ukraine. Another is the inter-State application against the Russian Federation before the European Court of Human Rights.
On a panel at the Promise Institute of UCLA, Los Angeles, moderated by Executive Director Kate MacKintosh, Rethinking SLIC* members Tom Hamilton and Nicky Touw had a lively panel discussion on the criminal and civil liability aspects of arms trade and human rights. 
On 7 November 2022, the Miller Institute for Global Challenges and the Law, UC Berkeley, hosted an event where Rethinking SLIC* member Tom Hamilton shared his insights and research on Arms Trade and International Criminal Law. 
Tom, in his research, focused on how the prioritisation of military and political actors in international prosecutions have adversely drawn away from the significant role of business entities in atrocities and violations of human rights.
Moderated by Professor Saira Mohamed of Berkeley Law, and organised by Professor Christopher Kutz with Professor Mohamed, the event was met with a wonderful turnout of over fifty members of faculty and students.
*This post was originally published on the EJIL:Talk! Blog on 23 November 2022, available at: https://www.ejiltalk.org/corporate-accountability-and-iranian-drones-in-the-ukraine-war-could-sanctions-lead-to-prosecutions-for-international-crimes/ 
---
Throughout the Ukraine conflict, allegations have been made against foreign businesses for providing various types of direct or indirect support for Russia's military attacks. Most recently, firms were placed under US sanctions on 15 November 2022 for 'the production or ongoing transfer to Russia of Iranian unmanned aerial vehicles used by Russia [in] devastating attacks against civilian infrastructure in Ukraine'. In the current circumstances of the war in Ukraine, the provision of military assistance to Russia probably violates international law (see here and here). Could it also be a basis to hold individuals criminally responsible? Might investigations deter others from supporting Russia? And would such prosecutions even be a good idea?
Check out this exciting post-doctoral opportunity to join our team at the University of Amsterdam on a leading international research project, looking at criminal complicity, secondary civil liability and state responsibility for atrocity crimes and serious human rights abuses: https://vacatures.uva.nl/job-invite/10622/.
Göran Sluiter has represented witnesses in the Ruto case at the ICC.
*This post was originally published on the EJIL:Talk! Blog on 17 October 2022, available at: https://www.ejiltalk.org/why-the-iccs-termination-of-proceedings-against-deceased-kenyan-defendant-paul-gicheru-should-not-be-the-end-of-the-matter/
---
On 26 September 2022, an ICC defendant, Mr Paul Gicheru, died in Kenya at the age of 52, prompting the New York Times, Radio France Internationale and Voice of America to report on the suspicious circumstances surrounding his sudden demise. Mr Gicheru passed away at home after visiting a restaurant, while his son, with him in the restaurant, suffered abdominal pains. Further investigations are needed, but it cannot be excluded that Mr Gicheru was murdered, for example by poisoning. Indeed, Mr Gicheru's lawyer in the ICC proceedings, Michael G Karnavas, suspects foul play, calling on the Kenyan authorities and the ICC to open a full investigation: 'It's somewhat odd that after the election in Kenya, and before the court issues its judgment, there is this incident,' he said, commenting that this 'warrants the ICC stepping up to the plate.'