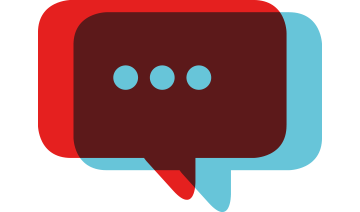 The regulation of multinational corporations, especially in situations of negative impact, poses challenging questions. This conference, organised by the Open Universiteit, will address these questions from a Dutch and comparative perspective. Current developments show a transformation of voluntary and sector driven guidelines into legally binding CSR obligations that have extraterritorial application. What will this mean for corporations and the people impacted by their conduct?
It is hard to name an area of life that the Coronavirus pandemic has not affected – from travelling to doing groceries and from grieving to global politics. Some of the effects are more transient, others are here to stay: the pandemic will have had transformative effects in a number of domains – but which? And in particular, what about law? The research cooperation Transformative effects of Globalisation in Law has invited fellow scholars for an online zoom conference on the 16th and 17th of September to discuss these issues.
The conflict in the Syrian Arab Republic, one of the most devastating and barbaric in the world today, has been ongoing for over a decade. Many actors have committed atrocities and continue to do so with virtual impunity. A potential avenue for establishing the responsibility of Russia and Turkey for gross human rights abuses committed in Syria is the European Court of Human Rights. Although several individual applications have been lodged, they seem to have been rejected – most likely because the applicants failed to exhaust all domestic remedies. But would such applications always be considered inadmissible?
In this blog post, we use Kant's infamous discussion of the murderer at the door to argue for enriching normative discussions surrounding secondary liability with the notion of respect for autonomy.
This blog offers a short overview and discussion of the possible impact of recent landmark decisions against Shell in the Netherlands and the UK. These decisions shed light on the parent-subsidiary relationship in the search of accountability for human rights violations committed by, or with the assistance of, businesses.
The armed conflict in the Syrian Arab Republic, one of the most severe humanitarian crises in the world, has been ongoing for a decade. Human rights violations of such a large scale can only take place with a great network of support. Rethinking SLIC* invites you to join us on June 18th 2021 at a seminar on modes of secondary liability for crimes committed within the Syrian conflict.
Joëlle Trampert recently recorded a video with the Amsterdam Law Hub about her research on State responsibility for complicity in serious human rights violations.
In 2019, Dutch journalist Ad Van Liempt published a biography on Nazi official Albert Gemmeker, who acted as commander of Dutch detention camp Westerbork from October 1942 to April 1945. This blog takes the case of Gemmeker as a starting point to argue that an appropriate standard of knowledge should sufficiently take into account all relevant facts and circumstances in situations of aiding and abetting international crimes, and should not depend too much on a lack of direct evidence.
Money is often at the centre of international crimes and grave human rights violations. Financial gain drives criminality, while financial support enables it. Banks and financial institutions frequently find themselves at the confluence of this monetary flow and may even contribute to human rights abuses when they provide financial services or financing to wrongful actors.
Last November, the European Parliament and Council reached a provisional agreement for the EU's Recast Dual-Use Regulation, paying closer attention to export controls for surveillance technologies and human rights. This is a welcome development: a recent report by Amnesty International on the export of digital surveillance technologies from EU Member States to China has illustrated once again how outdated the 2009 Dual-Use Regulation has become. But will the new Regulation manage to close the gap?
The situation of the Uyghur people in China has been under public scrutiny for quite a while now and civil society has been calling for action to prevent and end any involvement of multinational corporations in the human rights violations taking place. On 2 December 2020, several members of the Dutch parliament tabled two motions with the aim to address this link between the clothing industry and forced labour practices taking place in the Xinjiang region. This blogpost will discuss counterarguments for the view of Minister Kaag on the (necessary) inviolability of the obligation of professional secrecy of the customs authorities. 
While novel technological innovations powered by lithium-ion batteries, including the ubiquitous smart device and the sleek electric car, may be shiny on the outside, inside lies an element that has led to the suffering of millions: cobalt. Tech giants are allegedly "knowingly benefiting from and aiding and abetting the cruel and brutal use of young children in the Democratic Republic of Congo". This blog examines whether a form of accomplice liability might be established in the context of complex and often muddy supply chains, such as that of cobalt in the tech industry.
The Supreme Court is currently considering ending a lawsuit that claims Nestlé facilitated the use of child slave labour on cocoa farms in Ivory Coast, a case that could further limit access to U.S. courts by victims of human rights abuses abroad. Rethinking SLIC*'s Göran Sluiter, along with other international lawyers and scholars, submitted an Amicus brief to the Supreme Court in which they advocate for a broad interpretation of the Alien Tort Statue.
 Several courts in North American jurisdictions have begun to address the issue of whether a person can face a domestic tort claim for international law violations, and if so, whether all persons—both natural and legal—are subject to such suits. This blog aims to provide some reflections about these recent North American developments and the intersection between tort law and international law, particularly in the context of business and human rights harms.
Jindan-Karena Mann recently was on the show ThinkTech Hawaii to talk about serious human rights violations and how corporations could be held accountable for their role in them.