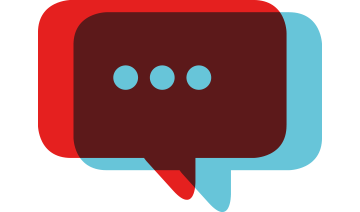 Money is often at the centre of international crimes and grave human rights violations. Financial gain drives criminality, while financial support enables it. Banks and financial institutions frequently find themselves at the confluence of this monetary flow and may even contribute to human rights abuses when they provide financial services or financing to wrongful actors.
Last November, the European Parliament and Council reached a provisional agreement for the EU's Recast Dual-Use Regulation, paying closer attention to export controls for surveillance technologies and human rights. This is a welcome development: a recent report by Amnesty International on the export of digital surveillance technologies from EU Member States to China has illustrated once again how outdated the 2009 Dual-Use Regulation has become. But will the new Regulation manage to close the gap?
The situation of the Uyghur people in China has been under public scrutiny for quite a while now and civil society has been calling for action to prevent and end any involvement of multinational corporations in the human rights violations taking place. On 2 December 2020, several members of the Dutch parliament tabled two motions with the aim to address this link between the clothing industry and forced labour practices taking place in the Xinjiang region. This blogpost will discuss counterarguments for the view of Minister Kaag on the (necessary) inviolability of the obligation of professional secrecy of the customs authorities. 
While novel technological innovations powered by lithium-ion batteries, including the ubiquitous smart device and the sleek electric car, may be shiny on the outside, inside lies an element that has led to the suffering of millions: cobalt. Tech giants are allegedly "knowingly benefiting from and aiding and abetting the cruel and brutal use of young children in the Democratic Republic of Congo". This blog examines whether a form of accomplice liability might be established in the context of complex and often muddy supply chains, such as that of cobalt in the tech industry.
The Supreme Court is currently considering ending a lawsuit that claims Nestlé facilitated the use of child slave labour on cocoa farms in Ivory Coast, a case that could further limit access to U.S. courts by victims of human rights abuses abroad. Rethinking SLIC*'s Göran Sluiter, along with other international lawyers and scholars, submitted an Amicus brief to the Supreme Court in which they advocate for a broad interpretation of the Alien Tort Statue.
 Several courts in North American jurisdictions have begun to address the issue of whether a person can face a domestic tort claim for international law violations, and if so, whether all persons—both natural and legal—are subject to such suits. This blog aims to provide some reflections about these recent North American developments and the intersection between tort law and international law, particularly in the context of business and human rights harms.
Jindan-Karena Mann recently was on the show ThinkTech Hawaii to talk about serious human rights violations and how corporations could be held accountable for their role in them.
The horrible death of George Floyd raises important questions of criminal liability. The police officer who was directly responsible for the death of Floyd has been arrested and will face prosecution for committing murder and manslaughter. The other three police officers who were present at the moment of Floyd's death have also been arrested and are likely to be prosecuted for aiding and abetting murder and manslaughter. This blogpost will focus on that last category, that of police bystanders in situations of police brutality.
Many NGOs are actively fighting human rights abuses around the world. One of their strategies is to create transparency around the impact of the behaviour of States and non-State actors on the enjoyment of human rights. In this context, businesses have been under increasing scrutiny. Although the availability of information on the negative impact of corporate activities now seems tremendous, the instances of businesses being held liable for human rights abuses, especially when taking place abroad, are rare.The situation of Friends of the Earth and ING provides an interesting case study of how civil society could play a role in establishing liability through increase of transparency.
From 1989 until 2019, the Sudanese government engaged in a number of violent campaigns against civilian populations. The government's armed conflict with rebel groups resulted in widespread human rights abuses, and was characterized by unjustified attacks against civilians that bore the markings of ethnic cleansing. Despite the Sudan's dismal human rights track record, in 2002 the French bank BNP Paribas began doing business with the Sudanese government. BNP Paribas's banking activities in the Sudan are now at the center of a criminal complaint filed in French courts, which argues BNP Paribas was complicit in violations committed by the Sudanese government.
The proposed article 134b of the Dutch Criminal Code (DCC) would criminalize intentionally being physically present in a designated terrorist-controlled area without prior permission from the Minister of Justice and Security. This Dutch legislative initiative, its other forms of penalizing terrorism, and its recent case law on terrorism are not unique. Throughout the world there has been a wave of penalizing terrorism in a great variety of forms. The central line in all these developments is the increasing criminalization of various forms of assisting -in a broad sense - terrorism, such as financing terrorism, apologie du terrorisme, presence in terrorist areas, cooking for IS fighters, etc. We offer a few critical reflections.
On 25 March 2020, the UK Supreme Court delivered judgment in the case of Elgizouli v Secretary of State for the Home Department. The case concerns the appeal brought by the mother of one of the members of an IS terror cell dubbed 'The Beatles' against the Home Secretary's decision to provide mutual legal assistance to the US that could facilitate a trial resulting in the death penalty. Reversing the judgment of the Divisional Court, the Supreme Court unanimously found that the UK's decision to share the evidence with the US was unlawful.
In reaction to the recent news coverage of the cases of Julio Poch and Ridouan T., Göran Sluiter discusses some 'grey' areas, especially disguised extradition, in international
cooperation in criminal matters in the law journal NJB (Nederlands Juristenblad, in Dutch). 
Read the article on Navigator.
The US Alien Tort Statute (ATS) was considered one of the foremost judicial avenues for vindicating human rights violations until two Supreme Court cases limited its scope, leading practitioners and scholars to pronounce its death as a tool for human rights litigation. Although it no longer allows for cases against foreign companies for harms occurring on foreign soil, this blog argues that it is not dead.
Ahmad Al Zien started last month as a researcher with his individual project 'Secondary Liability for International Crimes – Case Study of Syria'. His 18-month appointment is being funded by the Netherlands Organisation for Scientific Research (NWO). Through this programme, project leaders of NWO-funded research projects can request additional funding to hire a refugee to work on their project. The Amsterdam Law School published a news article about Ahmad's project.