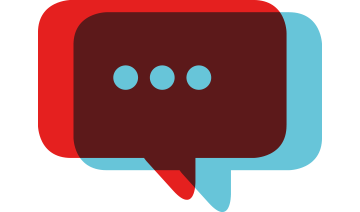 Dutch development bank FMO was involved in financing the Agua Zarca project on the Gualcarque river in Honduras. The river and the surrounding land are sacred to the indigenous Lenca people, and the project has been met by continued protests. The situation gained increased international attention after local activist Berta Cáceres was murdered in her home on the night of 2-3 March 2016. In May 2018, members of her family and NGO announced they would pursue a case against FMO for its role in the human rights violations against the community.
On 20 June 2019, the London Court of Appeal delivered its judgment in the appeal of the Campaign Against Arms Trade against the Divisional Court's judgment of July 2017 on the continued export of arms to Saudi Arabia for use in the ongoing conflict in Yemen. Unlike the Divisional Court, the Court of Appeal found it was irrational and therefore unlawful for the Secretary of State for International Trade to proceed as he did, namely to not take Saudi Arabia's past and present record of respect for international humanitarian law into consideration.
The European Court of Human Rights (ECtHR) has dealt with the operation of CIA 'black sites' in certain European countries and the subsequent renditions of terrorist suspects from these countries to other places controlled by the CIA in a series of lengthy judgments.
It exceeds the scope of this blog to deal with all aspects of this interesting ECtHR case law. Instead, we will focus on three aspects which are of interest when analysing these cases from a secondary liability perspective.
According to a confidential EU report, three of Damen's Stan Patrol 1605s, including the Talil 267, are used by the Libyan coastguard. Footage and photos show that machine guns are attached to the vessels' mountings. The Dutch government permitted these vessels to be transported without a licence, classifying them as non-strategic and not subject to authorisation. Remarkably, Damen was eager to arm the vessels in 2014. In accordance with the arms embargos of the UN and the EU, the government denied permission. Now it appears the Dutch vessels are indeed armed and have been used in violent, high-risk operations against vulnerable people at sea.
On Tuesday 27 November 2018, Ms. Joana Nabuco gave a short presentation at the United Nations annual Business and Human Rights Forum entitled 'New insights? When causation, contribution, and direct link overlap: UNGP implementation in "complex complicity" scenarios'. In order to illustrate such a scenario, Ms. Nabuco took Brazil's Suape Industrial Portuary Complex ('Suape Port') as a case study.