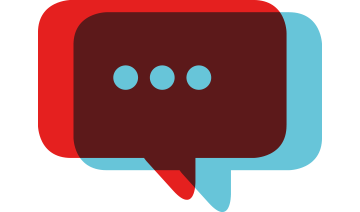 Uncertainty continues as to whether China is selling weapons to Russia for use in the Ukraine war. After President Xi Jinping's visit to his Russian counterpart Vladimir Putin in March 2023, leaked US intelligence documents showed China had approved the provision of weapons to Russia disguised as civilian items. This was met with a clear statement from China's foreign minister that "China will not provide weapons to relevant parties of the conflict". Meanwhile, the Chinese Defense Minister paid a visit to Russian military officials, while Ukraine said it was increasingly finding Chinese weapon components on the battlefield.
A little over a year ago I wrote a blog on this forum in response to the war that broke out in Ukraine as a result of the unlawful aggression committed by Russia. In that blog I called for the rapid and effective deployment of (international) criminal law in response to the aggression and war crimes committed by Russia. At the time I had some concerns about a possible ICC investigation into war crimes, namely that the ICC would act too hesitantly and cautiously. Now a year later I must admit that my fears are unfounded and that with the recent arrest warrants against Putin and Lvova-Belova dated 17 March 2023, the ICC has shown that it is properly and energetically tackling the investigation and prosecution of war crimes in Ukraine. In the past year there has also been a lot of discussion about whether a new special international tribunal for the crime of aggression should be set up in addition to the prosecution of war crimes at the ICC. In this follow-up blog, I will discuss both developments
*This post was originally published on the EJIL:Talk! Blog on 23 November 2022, available at: https://www.ejiltalk.org/corporate-accountability-and-iranian-drones-in-the-ukraine-war-could-sanctions-lead-to-prosecutions-for-international-crimes/ 
---
Throughout the Ukraine conflict, allegations have been made against foreign businesses for providing various types of direct or indirect support for Russia's military attacks. Most recently, firms were placed under US sanctions on 15 November 2022 for 'the production or ongoing transfer to Russia of Iranian unmanned aerial vehicles used by Russia [in] devastating attacks against civilian infrastructure in Ukraine'. In the current circumstances of the war in Ukraine, the provision of military assistance to Russia probably violates international law (see here and here). Could it also be a basis to hold individuals criminally responsible? Might investigations deter others from supporting Russia? And would such prosecutions even be a good idea?
Göran Sluiter has represented witnesses in the Ruto case at the ICC.
*This post was originally published on the EJIL:Talk! Blog on 17 October 2022, available at: https://www.ejiltalk.org/why-the-iccs-termination-of-proceedings-against-deceased-kenyan-defendant-paul-gicheru-should-not-be-the-end-of-the-matter/
---
On 26 September 2022, an ICC defendant, Mr Paul Gicheru, died in Kenya at the age of 52, prompting the New York Times, Radio France Internationale and Voice of America to report on the suspicious circumstances surrounding his sudden demise. Mr Gicheru passed away at home after visiting a restaurant, while his son, with him in the restaurant, suffered abdominal pains. Further investigations are needed, but it cannot be excluded that Mr Gicheru was murdered, for example by poisoning. Indeed, Mr Gicheru's lawyer in the ICC proceedings, Michael G Karnavas, suspects foul play, calling on the Kenyan authorities and the ICC to open a full investigation: 'It's somewhat odd that after the election in Kenya, and before the court issues its judgment, there is this incident,' he said, commenting that this 'warrants the ICC stepping up to the plate.'
On 16 September, NRC newspaper published the article: "How the Netherlands facilitate the most hated websites in the world". The article, written by Carola Houtekamer and Rik Wassens, describes how internet hosting services based in the Netherlands provide services to the extremist, far-right website 8kun. The journalists' finding that Dutch companies 'facilitate' the website raises an interesting question. If 8kun is being used to commit or support crimes, could persons or companies be liable under Dutch criminal law for providing services that 'facilitate' the website?
On 24 February 2021, a German court in Koblenz sentenced Eyad Al-Gharib, a Syrian national, to four and a half years in prison for aiding crimes of torture and aggravated deprivation of liberty in Syria. The case was prosecuted in Germany under universal jurisdiction. In convicting Al-Gharib, the Koblenz court relied on definitions of crimes against humanity that reflect those found in the ICC Statute. However, the court relied on a domestic mode of liability to connect Al-Gharib to these crimes. In this blog, we consider whether the use of domestic modes of liability in universal jurisdiction cases is consistent with the principle of legality. 
Despite increasing calls by shareholders to exit Russia after its brutal and unprovoked attack against Ukraine, the French energy company TotalEnergies has opted not to entirely abandon its dealing there. Reacting to TotalEnergies's decision, NGOs Greenpeace France and Amis de la Terre have alleged that the company's continued involvement "contributes, at least financially, to Russian aggression in Ukraine", noted that the company and its managers might face criminal liability for facilitating war crimes and crimes against humanity, and highlighted the company's legal obligation not to contribute to human rights violations. In response, TotalEnergies claimed is acting in a responsible manner and that it will take new steps in light of the worsening conflict. However, it appears that TotalEnergies will continue to do business in Russia, at least for now. This blogpost contemplates whether TotalEnergies's continued business dealings in Russia contribute to Russia's ability to wage an illegal war, and if so, whether there are any legal consequences. 
At last year's UvA roundtable discussion with Philippe Sands, and a subsequent Rethinking SLIC Panel Discussion on Ecocide with Kate Mackintosh, we presented our views about the scope of liability for acts of ecocide in response to the Stop Ecocide Foundation Independent Expert Panel's (IEP) proposal for the legal definition of ecocide. Some reflections from our discussions on ecocide are set out in this blog.
There can be no doubt that the recent Russian aggression towards Ukraine amounts to one of the most important allegations of international crimes since the creation of the International Criminal Court (ICC). For at least three reasons, the role of the ICC in relation to Putin's and Russia's commission of core crimes on Ukrainian territory has thus far been disappointing, and sadly appears indicative of the Court's increasing irrelevance. 
Since at least 2017, Myanmar has come under increased scrutiny for the actions of its military (the Tatmadaw) against ethnic minorities in its northern provinces and in Rakhine. While the Burmese government has argued its actions are in response to threats by militant groups, many have characterised them as international crimes.
It is both realistic and legally possible for the Independent Investigative Mechanism for Myanmar ('IIMM') and the ICC to ensure that allegations of corporate complicity feature in the future accountability landscape for Myanmar under international criminal law. The individual complicity of corporate CEOs falls within the terms of reference of the IIMM and the material jurisdiction of the ICC. Customary international law standards of aiding and abetting, and Article 25 of the Rome Statute provide a legal basis for the accomplice liability of such individuals.
Image-based sexual abuse (I-BSA), also known as 'revenge pornography', has a grave impact on its victims and can lead to feelings of fear, shame, humiliation, anger, sadness and depression, and in some cases even to suicide. There is thus every reason to have a robust investigative and prosecutorial policy in place to effectively deal with such cases. In the Netherlands, a new provision in the Dutch Penal Code, Article 139h, was inserted quite recently to better encapsulate the conduct of I-BSA, justified by the need for a focused penal provision on I-BSA on the basis of a need for a uniform framework, to do justice to victims and to send a strong signal to potential wrongdoers. Could social media platforms be held liable for aiding and abetting I-BSA?
Between 2012 and 2019, 674 attacks with cluster munitions were reported in Syria. The majority of those attacks were carried out within the Syrian-Russian Joint Operation. One of the deployed cluster munitions is the SPBE-D model, an example of a new generation of Russian cluster munitions, which was tested in Syria. This blogpost discusses whether Russian company NPO Basalt participated in violations of international humanitarian law by providing cluster munitions to be tested in the Syrian conflict. It also analyzes the responsibility of NPO Basalt's executives under the rules of the Rome Statute as an aider and abettor to the aforementioned violations.
There has been a steady increase in online disinformation and extremism, the effects of which have been felt offline. Through various online platforms, politicians and military leaders incite violence, far-right groups organise riots and violent attacks, forums inspire domestic terrorists to carry out mass shootings, and conspiracy theories spread like wildfire. From these examples, a common theme emerges – people use online platforms, primarily social media, to help and influence others to commit crimes offline. How should criminal law address this issue?
The allegation that arms manufacturers in the Global North (who produce and export weapons 'lawfully' in accordance with national export regulations) are producing weapons that are used (unlawfully) against civilian populations in the Global South has come under elevated scrutiny in recent years. Some sectors of civil society have become ever more vocal about arms exports from the EU, the US, and other major manufacturing States that appear to facilitate atrocity, despite complying with their home state's national export controls. How can a society claim respect for human rights at home, while producing weapons that fuel conflict and criminality abroad?