Project 1
Secondary tort liability for international crimes and serious human rights violations
The first research project within Rethinking SLIC* aims to assess and reimagine the scope of liability for serious human rights violations within civil law, with a specific focus on how tort liability may arise as the result of transactions that have bearing on the commission of grave human rights violations and international crimes. Entities operating cross-border, such as multinational corporations, have grown in power and influence and their ability to impact human rights abroad has significantly increased, thus highlighting the imperative for legal systems to adapt to the modern realities of globalisation. The project focuses on how various domestic tort law systems respond to human rights violations and international crimes, keeping in mind specific characteristics of international business. For example, companies operating internationally typically have complex organisational structures including parent companies and subsidiaries operating in different jurisdictions. Furthermore, international banking and financial services facilitate the movement of money across borders, yet it is difficult to track where the money ends up and whether it ultimately contributes to the commission of serious human rights violations and international crimes. Finally, in the context of extended global supply chains, final producers may have little knowledge or interest in the other players along the supply chain.
The project seeks to provide clarity on the scope of tort liability to both victims and businesses engaging in international transactions through a comparative review of domestic legal systems. Its goal is to enhance the understanding of how domestic tort law can be applied to situations implicating business transactions and human rights, and evaluate whether existing tort law is adequate for confronting modern challenges that arise when powerful actors contribute to or facilitate serious human rights violations.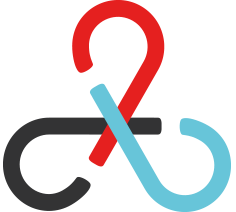 Project 2
Secondary criminal liability for international crimes and serious human rights violations
The second research project within Rethinking SLIC* addresses the problem that the law on criminal complicity currently lacks clear boundaries and a coherent theory that can account for new sociological phenomena. The project takes globalisation as a prism to study how international and domestic criminal modes of secondary liability may respond to forms of international criminality amounting to extremely serious harm, i.e. mass atrocities. It will assess whether current modes of criminal complicity, which can consist of positive action and negative omission, are adequate in light of the obligation to end impunity in an interdependent and globalised context. This analysis and evaluation of criminal complicity derived from the positive law framework will help formulate a number of normative propositions. As a result, the project determines the contours of secondary criminal liability for mass atrocities, sustained by a proper and revised theory.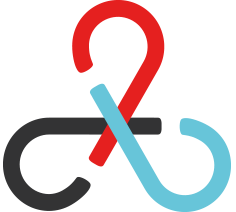 Project 3
Secondary State liability for international crimes and serious human rights violations
The third research project within Rethinking SLIC* focuses on secondary liability of the State. It seeks to establish the outer limits of secondary liability of States through two fields of public international law, namely the law of State responsibility and international human rights law. By developing and executing national policies (direct liability) and by providing aid and assistance in the crimes committed by others (secondary liability), States can play a significant role in the commission of international crimes and serious human rights violations. At the heart of the research lies the question whether the current law and practice on secondary liability of States is adequate in light of the importance to suppress and prevent mass atrocities and bearing in mind the unique and powerful position of the State in the international legal order. To answer the question, the project will analyse the law of State responsibility for aiding and assisting the commission of an internationally wrongful act as incorporated in the ILC's 2001 Draft articles on Responsibility of States for Internationally Wrongful Acts, with a specific focus on complex structures and (inter-State) relations in the commission of mass atrocities. In addition, secondary liability for States as developed under international human rights law will be part of the analysis, as it represents a more demanding standard for secondary liability in a human rights context.
Although the contemporary theory of liability takes into account the dynamics of an interdependent world, the position of the State therein, and the grave and often irreparable harm caused by mass atrocities, the project seeks to determine whether the existing law on secondary liability is sufficient for confronting current challenges that arise when States aid or assist grave harm. Recommendations will concern either the modernisation of the law, the modernisation of the theory, or both.