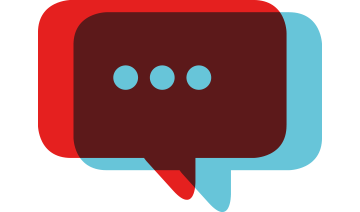 In reaction to the recent news coverage of the cases of Julio Poch and Ridouan T., Göran Sluiter discusses some 'grey' areas, especially disguised extradition, in international
cooperation in criminal matters in the law journal NJB (Nederlands Juristenblad, in Dutch). 
Read the article on Navigator.
Ahmad Al Zien started last month as a researcher with his individual project 'Secondary Liability for International Crimes – Case Study of Syria'. His 18-month appointment is being funded by the Netherlands Organisation for Scientific Research (NWO). Through this programme, project leaders of NWO-funded research projects can request additional funding to hire a refugee to work on their project. The Amsterdam Law School published a news article about Ahmad's project.
On 16 and 17 January the Expert Group of the Rethinking SLIC project gathered for the first time in Amsterdam. On the first day, all the participants came to the faculty room of the Amsterdam Law School for a plenary session. The principal investigator of the project, Göran Sluiter, first briefly introduced the project, after which he and Sergey Vasiliev elaborated on some practical aspects of the project as well as lessons learned from their previous project 'International Criminal Procedure: Principles and Rules' which used a similar structure to that of the current one.
This week Marc Tiernan and Nicky Touw joined the team as PhD candidates. A warm welcome to both!
Göran Sluiter and Kate Mackintosh have submitted their amicus curiae observations to the ICC concerning the Afghanistan situation. They argue that the pre-trial chamber's decision is not consistent with internationally recognized human rights and violates art. 21(3) of the statute.
The observations can be accessed on https://www.icc-cpi.int/CourtRecords/CR2019_07006.PDF
On Friday 13 December, the Rethinking SLIC Project is organising a feedback and information seminar. With this seminar, we hope to facilitate an open exchange between the research group and NGOs who are working on issues related to secondary liability. The seminar will thus provide for a fruitful cross-fertilisation between, one the one hand, the academic quality of the project and on the other hand the needs and interests of those who will have to work with the results of the project in the practical application of the law on secondary liability.
The day will start with a lunch. Subsequently, the research team will present their work, after which we will have a discussion. The program starts at 13:00 and lasts until 16:00. 
If you are interested in attending, please contact Sjors Polm (This email address is being protected from spambots. You need JavaScript enabled to view it.)